158 short films coming out of 37 countries competed in the 7th edition of Holebikort (Argentina, Australia, Austria, Belgium, Brazil, Canada, China, Cuba, Denmark, France, Germany, Greece, India, Iran, Ireland, Israel, Italy, Japan, Mexico, Netherlands, New Zealand, Norway,  Pakistan, Philippines, Portugal, Romania, Russia, Saudi Arabia, Spain, Thailand, Tunisia, Turkey, United Kingdom, United States, South Africa, South Korea, Sweden).
A professional jury selected four finalists that were shown at the opening night of the Holebifilmfestival:

B., Kai Stänicke, Germany - 2015
Balcony, Toby Fell-Holden, UK - 2015
Máscaras, David San Juan, Belgium - 2016
Sign, Andrew Keenan-Bolger, USA - 2016
At the opening night of the Holebifilmfestival the audience has chosen the Winner of Holebikort 2016: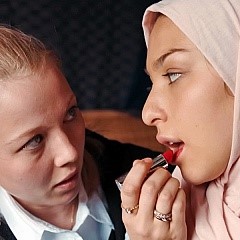 Balcony by Toby Fell-Holden (UK)
The jury praised the art of the filmmaker to interconnect in a subtle way delicate themes like sexism, discrimination and xenophobia. Balcony tells the story of Tina who is so obsessed with the Afghan girl Dana she starts projecting her own feelings onto her with fatal consequences. This is a small masterpiece that crawls under your skin, that makes you speechless.